Travel
How To Get Through A Long Flight
October 23, 2016
There's nothing worse than a long flight.. except for TSA when you're already late and accidentally forgot a water bottle in your purse (rookie mistake I know, I'm disappointed in myself too) but besides that nothing!
I recently went to California and from the east coast to the west, its about six hours. Now to someone who's used to taking twelve hour flights to Brazil, you'd think this was nothing for me but on the contrary, those are overnight flights, so in my opinion, much easier. Most people can sleep comfortably on flights but I'm definitely not one of them.. although I try to be. I don't think you guys get how bored I was. It was unbearable and I was running out of things to entertain myself with. Every half an hour I would look at the clock just to realize that in reality, only three minutes went by. Horrible I tell you.

That's why I decided to write a list of eight things you can do during your flight to save you from this situation.
1. Download Games On Your Phone
This one wont last you very long since there's a 96% chance your phone's almost dying but to the few who fully charged their phone before they left, bravo! This one's for you! If you're anything like me you always remember this AFTER the plane has taken off and there's no more Wi-Fi. It's good to always download some before you leave because depending on have many you do, it can entertain you for hours.
2. Go Prepared
Long flights for me are a great time to work on anything I've been slacking on. Seriously.. You think I'm writing this blog in my house guys? Nah, on a plane lol. If I need to study for a class, I download the slides to catch up on all of the notes. If I have a good idea, I write a blog about it or just let my ideas flow until I find out what to do with it. Whether it's school, work, or personal, if you need to get something done there's no better time to do it because you're literally stuck on a plane 35,000 ft above ground so there's no way to escape from your responsibilities.. (jk there totally is, I mean you're going on vacation to get away after all but at least bang some things off your to-do list so you'll be stress free when you get there.)

3. Eat & Drink
Let's be real here, when is eating ever a bad idea? We naturally eat when we're bored anyways so you might as well do it while you're in the air. You might not be able to do this the whole ride but depending on how much food you buy you can waste up to half an hour which still knocks off a pretty good chunk of the way there. Most planes also offer booze so for all of you that are over 21 and trying to forget the plane ride, there's hope. You can even make a game out of it, order a new drink every time there's turbulence.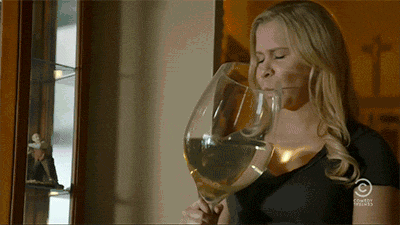 Okay, now 
I kind of feel obligated to throw in a "just make sure you do it responsibly" in there but you get the point.
4. Make a Playlist
Now this is very important, make sure you have music when you fly or else how are you suppose to look out the window of a plane and act as if you're in a dramatic scene in a movie? You simply cannot do it without music. If you have Spotify make sure you set it up so your songs and playlists are all available offline too or else you're be struggling in the air. Been there, done that. If you don't already have one, create a chill playlist too with songs that aren't too heavy so that when you're ready to sleep, Eminem doesn't start blasting through your speakers.

5. Read
Magazines, novels, self-help books, heck.. even what's on the menu! This kills so much time and the best part of it is that it gets you sleepy so as soon as you're done, you're ready for bed. In every airport there's tons of gift shops and they all sell books that are on the best-sellers list so what better time to go for a quick read. Unlike your cell phone, you never have to worry about this running out of battery so unless you're an extremely fast reader that finishes the entire book in one flight, chances are it's always going to be something you can turn to for entertainment, even on the flight back.

6. Actually Socialize
You can be amazed as to how much you share in common with the stranger sitting next to you. If you're going to be sitting with this person for the next couple of hours then it wouldn't hurt to get to know them a little bit. The other stuff might distract you for longer but even a 20-minute conversation with someone new is more refreshing than being glued to your phone. You listen to people's stories. Some are going back home and others are visiting that city for the first time.
You never know how a stranger will impact you so give it a shot.
Just be careful of those people who never stop talking! I sat next to this cute old couple on a plane before that had traveled everywhere together. They were retired, their kids had all finished college, and they were just enjoying life. It's so nice to talk to people who don't have a care in the world and have reached a point in their life where everything revolves around their happiness.
7. Movies
Lastly, resort to a TV. If you're looking for something that will wipe away two hours without you even feeling it, it's a movie. If you're feeling a bit risky and looking for a thrill you can even find a movie with that classic "plane crash and stuck on an island" plot haha just kidding guys. It's actually cheaper than going to the theater and airlines usually have movies that are currently out so it's usually something you were going to pay to see anyways. In most international flights I've been on, they've been free so that's a bonus!
What are some ways you get over long flights?