Travel
How I Backpacked Europe
November 8, 2016
It was last August when an ad appeared on the site I was on. It said something along these lines of, "Click here to save hundreds on your next trip!" They caught my attention, how could I resist an offer like that?? It took me to EF College Break's site, a company that plans and organizes getaways and as I browsed through their deals, I saw they were offering multiple trips. I was interested in Europe, the Grand Tour of Europe to be exact. It was a month-long trip that hit almost all of the cities that I had always dreamed of going to.
If you personally know me, you know I am a very spontaneous little girl. Calculated, yet impulsive. When I saw the price I was taken back.. How could I, a broke college student who switches jobs every couple of months, afford a $5k trip and save another $2k to spend there? I wouldn't.. I couldn't.. Oh, but I did.
In less than 24 hours after seeing the ad, my trip was booked for the following July. You see, I didn't really know how I was going to do it, I just knew that I was going. When you truly believe in yourself and trust that it'll all work out, the universe has a funny way of making it happen. To reserve your spot with them, all you need is to put down $150 which isn't bad. After that, they have plans that allow you to pay monthly or even bi-weekly. Mine was around $500 a month and with my new full-time job, that was now within my reach. Working three jobs and one year later, there I was.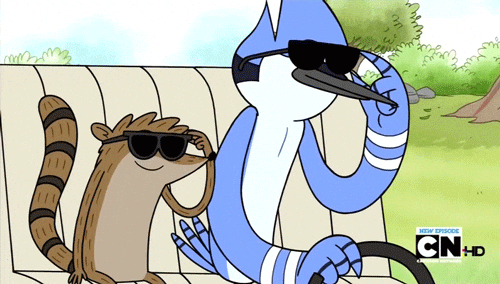 I landed in London and saw a driver holding a sign with my name on it. Feeling cool as hell because I got my own personal chauffeur, we head to the hostel and I meet the strangers that I'll be living with for the next four weeks. I went alone because if I had waited for someone to book this trip, let's be honest.. I would have never gone! I wasn't too scared of making friends though because I knew there would be over 30 people on this trip.. I mean, someone's bound to like me right? RIGHT?? Lol well that was my mentality and good thing I went for it. Many people came with their best friend(s), others with their significant other, but at least half came alone and were on the same boat.
Don't be scared to travel alone, be scared of waiting your whole life for someone to join you in your journey
Tbh, it's hard to stick to just one thing on this blog post since there's so much I could elaborate on so excuse me if I jump around. I'm used to traveling but I have never gone on a trip like this one before. I learned so much in this one month it felt like an overload of information was flowing my way. If you haven't done it yet then I'm sure backpacking Europe is on your bucket list but don't just let the idea sit there, seriously make it happen!
From the historical tours to just being completely free waking up on the other side of the world, every day there was something to take in. We walked through the cities and although we were amazed at the landmarks, it wasn't until we took a tour that we realized that we were stepping onto a battlefield. I had never done tours before when traveling so this was a new experience for me. It was included in our package with EF so I made sure to take advantage of it and learn the most I could about the city I was in. There were revolutions that took place in these streets, scientific advances that were kept secret, churches that dictated the law and royal families that once thought they would rule forever.
(Palace of Versailles, France)
Sure, if you dig deep enough you can find important history in every corner of the planet but in Europe it's a bit different. The story of the United States is our story and as a big player in the global economy, obviously it affects the rest of the world but what happened there didn't just affect the rest of the world, it paved the way for it. Spain, England, Italy and France once owned most of the world. They had everything they wanted and truly believed that was never going to change. Everything that could be preserved and restored, is. In some places it still feels like you're walking through a different era and that's something everyone should experience for themselves.
Along with the history, there was also the fact that this trip was a pretty long one-a month. Maybe for those travelers that are constantly living in other countries that's nothing, but for your average college kid.. it's a pretty long time away from home. You need it though if you're visiting multiple places. I traveled with a group of strangers and being alone with these people who (at least in the beginning) barely knew me, you end up learning so much about yourself. I mean think about it. You're traveling in foreign soil with no one that truly knows you, and everyone you meet along the way you don't ever have to see again if you don't want to. You can literally do anything and no one would ever know about it, just you. Then that raises the question, what DO you really want to do?
It's a completely judge-free zone and as much as you think you don't care about what others think back home, I promise you, this is a different kind of freedom. I think if my entire tour group got together and made a movie about all the crazy things that happened that month, you'd be amazed at what people do when they feel that free. You can skinny dip, trespass, try new drugs, sleep with strangers, take a bath in public fountains, etc. Basically, anything your little heart desires as long as the cops don't get you.
It's really cool to be in that environment though because you realize what you've secretly always wanted to do, and what you would still never engage in regardless of what's going on around you.
(Amsterdam)
Every single day, you're living it up. You could have started the week off by going up to the Swiss Alps in Switzerland and ended it kayaking in France. We all have our productive days but when you're in a place that you don't know if you'll ever come back to, there's not one second you're not out there discovering a great restaurant or visiting a dope museum filled with paintings of the famous Michelangelo.
Every time my friends and I would look at our snapchat story we'd be amazed. "No way, that all happened today??" is what we caught ourselves saying about 7 times a week. A day has 24 hours in it but there was so much packed in every day that it seemed like we did a week's worth of stuff in that short amount of time. Time just seems to work differently when you're traveling. This trip was one month long and I had loads of fun every single day.
Why couldn't every day be like this? And then I came to the conclusion that it can. I might not be learning how to make pasta in Italy or watching a burlesque show in France but that doesn't mean I have to be any less happy about life. Whether it's spending time with loved ones or visiting a new city, there's always something to be thankful for so take advantage of the moment.
Happiness is a feeling, not a destination so if you're truly at peace with yourself, you'll carry that bliss with you wherever you go.